Damper of Hinges L59
Damped when compressing the piston rod:1 2 3 9 17 19 20 33 34 38 39
Damped when extending the piston rod: 45 53 58 59 63 64 73
Product characteristics:
Fluid damping
Compression damping
High force
Short Stroke
PRODUCT Description
Dimensions
Unit:(mm)

Item No.

Total Length

Housing Length

Diameter of Housing(Ø)

Length Compressed to Bottom

Stroke
T-L59-2X15
23
18
16.8
18
5
Oven damper manufacturers are a relatively small business in comparison to other appliance dealers, but the Oven Damper factory is quite unique. You see, they build the actual parts for your home theater room (or for use in your home theater room) all by hand! This means that you get one factory warranty, and that the only real limit is the strength of your home's walls. That is not the case with most factory assembled damper products, which are typically made of inferior material and workmanship. So what exactly makes oven damper products so special?
The Oven Damper factory uses the strongest steel (itself) on the planet to manufacture oven and barbecue drapes. This means that your oven damper will withstand high and low temperatures and even protect itself from grease fires. These are just a few of the benefits of an Oven Damper factory product. In fact, if you were in the market for a new door, wouldn't you think it worth it to buy the most well built and longest lasting one you can find?
In addition to all of this, the factory built doors for ovens and refrigerators are tested extensively during production. This means that they will hold up against any and all eventualities, ensuring that you will never again have to replace your oven door. Of course, the factory offers installation services too, meaning that you can have your oven door installed quickly and easily by trained professionals and then take care of the rest!
The factory produces a wide range of standard and custom-oven models. This means that no matter what type of or size oven you have, you can be assured of having something that is perfectly suited for you. This is especially important for commercial customers, as their products must meet stringent health and safety requirements. That way, there is no chance of them suffering any negative consequences from using an unsuitable model! As well as being suitable for any type of oven, these doors are also equally suitable for home usage.
You can choose from a wide range of designs. From contemporary, traditional to more unique designs, you will be sure to find something that will work in harmony with your kitchen decor. One thing you cannot go without though, is having your oven shut properly. This can be done very easily with the help of the factory trained technicians, and you will be able to enjoy the satisfaction that only a properly shut oven door can give you.
When buying any model from the Oven Damper Factory, you will be able to take full advantage of the manufacturer's years of experience. This is why the factory only employs the best of craftsmanship and ensures that you get a product that is durable, practical and long lasting. So don't just take our word for it. Just see for yourself!
CONTACT US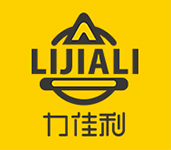 Foshan Nanhai Li Jia Li Gas Spring Factory
We are always providing our customers with reliable products and considerate services.
If you would like to keep touch with us directly, please go to contact us